Welcome to the M.E. / CFS Group (Canterbury) Inc.
For support, action and education.


Abberley Park Hall
MEETINGS
Date: Last Wednesday of every month, except December when there's no meeting.
Time: 1.30pm - 3.30pm
Location: Abberley Park Hall, 55 Abberley Crescent, St Albans, Christchurch

M.E. / CFS - Is this you?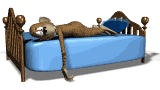 If you feel so tired you can barely move, if you're exhausted when you wake, if you can't think straight, if you have fluctuating muscle pains, if you are terrified you're in the grip of some nasty illness, if your doctor can't find a thing wrong and you suspect he regards you as neurotic/lazy/depressed and you wonder whether you are going out of your mind... READ ON.
"I'm not crazy,
I'm just a little unwell.
I know right now you can't tell."
............MATCHBOX 20.
Our site contains general information that may be of assistance for anyone with an interest in M.E/Chronic Fatigue Syndrome (CFS). A good place to start is with the information under the headings on the right hand side of the page.
Members can log on to the Members only area at the top of the page for additional resources. To gain access you must be a current member of the M.E./CFS Group (Canterbury) Inc. Please click on this link to find joining information.
Any views or opinions expressed on this website (unless otherwise stated) may not represent those of the ME/CFS Group (Canterbury) Inc. They are not intended to replace the advice of qualified health professionals.